Museo Slab Rounded
One of the friendliest slabs got even more friendly.
Museo Slab Rounded is the latest addition to the Museo font family. It can perfectly be combined with Museo Sans Rounded. It comes in six weights with italics, that are not just slanted regulars. Key characters have been changed to give the italics more flow.
Have a closer look at Museo Slab Rounded in the carefully designed PDF specimen.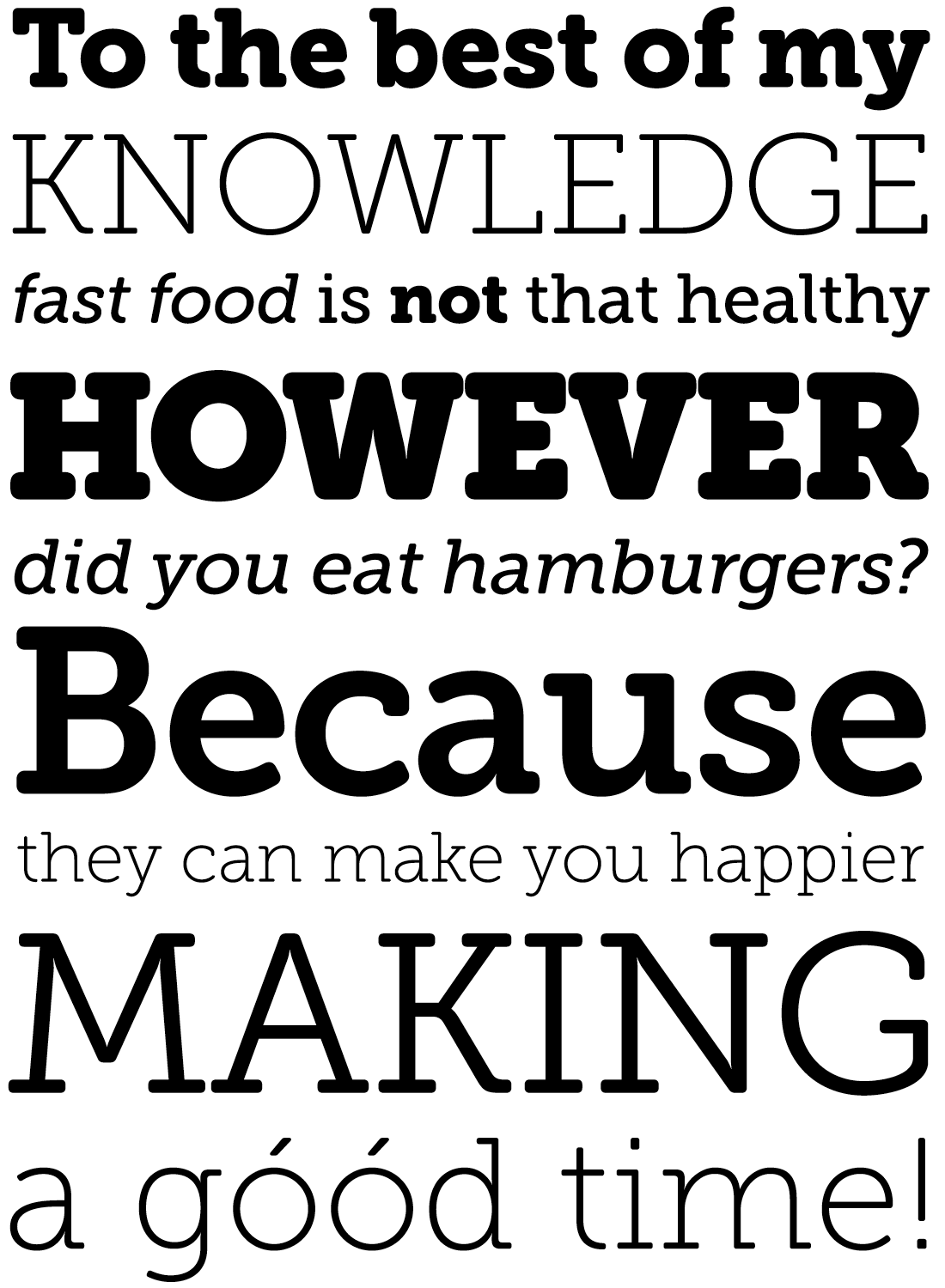 Fully Loaded
Museo Slab Rounded supports a very wide range in languages and is a complete OpenType typeface. Each weight counts 455 glyphs. Museo Slab Rounded is spaced and kerned with Igino Marini's wonderful iKern service.


A complete family
Museo Slab Rounded comes in 12 styles: 100 (+Italic), 300 (+Italic), 500 (+Italic), 700 (+Italic), 900 (+Italic) and a new 1000 weight (+Italic).

exljbris fonts are available from:

• Fontspring (prefered reseller)
• MyFonts

exljbris webfonts are available from: Typekit, Fontspring

App Licenses can be purchased through: Fontspring

© 2008-2021, exljbris Font Foundry |
EULA
|
Extended licensing
|
contact